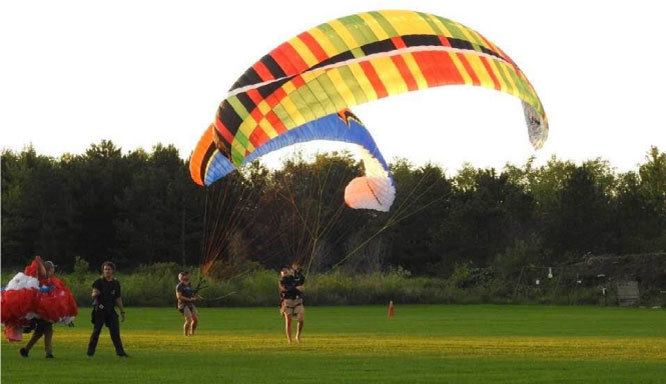 What Are The Running Costs Of A Paramotor?
One of the best attributes of powered paragliding is its low cost of entry when compared to other forms of aviation. Generally 10-15K for your own aircraft and training.
But what are the costs to keep flying?
In General Aviation, average costs for a single engine fixed wing can run from $80-200 an Hour, a very hefty price tag for the average person.
With this in mind we can start to break down what it takes to run your paramotor.
The average fuel burn for a powered paraglider with correct wing loading is 1 Gallon per hour of 2 stroke fuel pump gas.
5$ an hour
Paramotor maintenance is a simple task once learned.
As per the manual of most motors, for the first 200 hours the only parts that should need replacing are
Gaskets ($20)
Carburetor rebuild (30$)
Spark plugs ($5)
Re drive belts ($50)
And occasionally some exhaust bushings ($20)
Things you will learn how to replace during training!
Of course murphys law is always in play
If you do not do any of the above maintenance you may run into a larger expense such as cracked exhaust or blown top end (both in the 300-500$ range)
For The school motors at Texas Paramotor Training, we always budget 10$ an hour to keep our motors running. And we often find that it's a bit generous.
So for 10-15$ an hour we can fly to our hearts content!
One of the factors that makes our sport so affordable is that we don't need a licensed mechanic to work on our engines. One of the many benefits and freedoms we enjoy as ultralight aircraft.
---
---
If you would like to learn how to fly one of the most affordable and freeing aircraft in the world, give us a call!
At Texas Paramotor Training we have classes running every month, we operate every day that the weather is good. Proudly serving Austin, San Antonio and Houston!
You could be flying your own aircraft by the end of the month!
---
Want to learn how to fly?
We have new classes starting every month of the year! With course schedules to fit anyone from weekend warriors to someone who wants to knock it all out in 10 days.
Give us a call and we can schedule your training! We only offer a limited number of class seats per month, which can book up in advance. To reserve your class it is only a 25% deposit to lock in your training dates!
Call now and we can make sure we have a spot for you!
I look forward to helping you get in the air!
-Ryan Glowka
512-545-6280
www.TexasParamotorTraining.com
​-Ryan Glowka